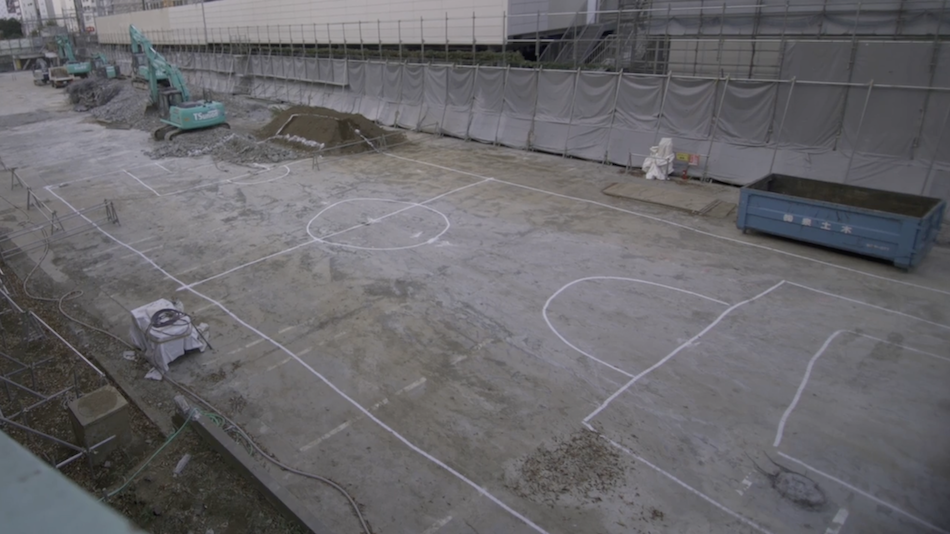 Miyashita Park in Shibuya, which was torn down by redevelopment related to the Tokyo Olympics. This project is to paint a soccer court on the construction site. The next morning, the construction is underway and people are busy coming and going, making it look like a sports game.
note
・Miyashita Park was a landmark in Shibuya. It is remembered by many as a place where the homeless and young people can drink and have fun in daytime. Miyashita Park was established in 1930. Around 1964, when the Tokyo Olympics were held, the nearby Shibuya River was culverted and the park was converted into an elevated artificial ground, making it "Tokyo's first aerial park". However, demolition began in 2017, and from 2020 it will be remade into a mall and occupied by hotels and restaurants. Some small parks have been built, but they're not really parks at all.
・In 2009, Miyashita Park became a stage for a social movement. Shibuya Ward has sold the naming rights of the park to Nike Japan, which will pay the entire cost of the park's renovation as a toll park, with Nike Japan, which acquired the naming rights in a 10-year contract, naming the park "Miyashita Nike Park" and paying 17 million yen a year for maintenance of the skateboard park, climbing section and elevators. This led Shibuya Ward to forcibly evict the homeless, resulting in increased criticism from the public. As a result, there was a huge public outcry against the transformation of Miyashita Park into Nike Park, and NIKE had to relinquish its naming rights. Housing space was also provided in the park's parking lot for the homeless.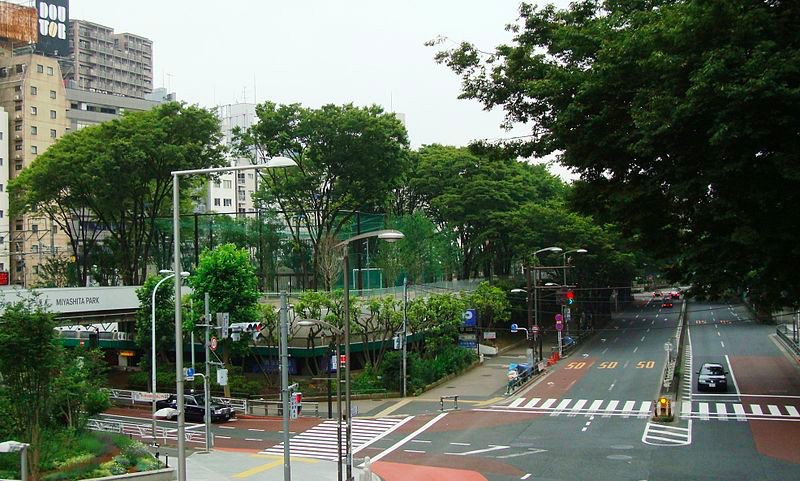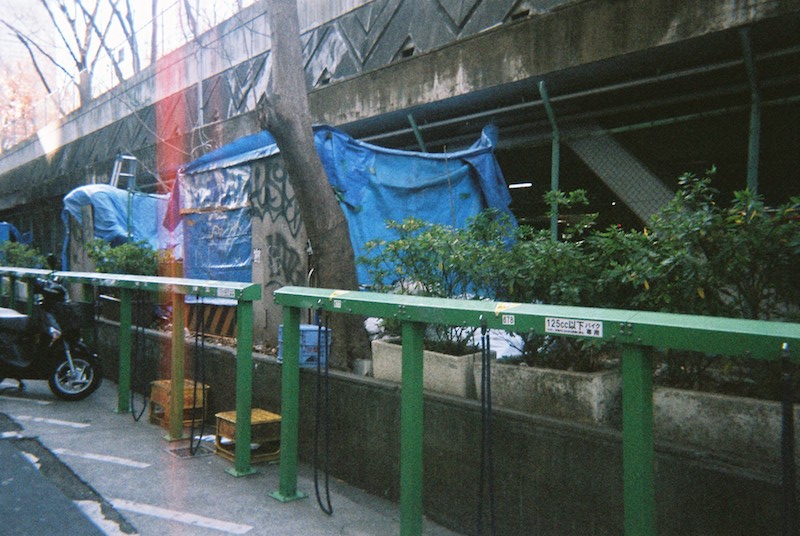 ・EHS once organized a collaboration project with a homeless man living underneath Miyashita Park.
・The city is changing, but I feel sad that the park will disappear. As a modest rebellion, we designed this project to have fun in the "changing state" of the park.
・Winning Eleven is the name of the classic computer football game that our generation played as children.